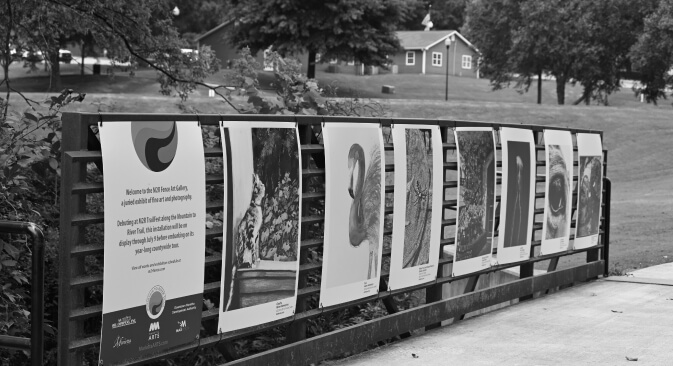 The 2023-2024 Traveling Fence Gallery has launched and is currently on display in Downtown Marietta. The exhibit will remain on display in Marietta for 60 days, through July 5, 2023, and then it will travel through Cobb County.
Smyrna, Ga., will be the the last stop on the tour from March 16-April 13, 2024.
You can view full exhibit schedule here.  
<< Back to News and Events